Download the Demo
The Descent Mission Builder II demo is the same as the released version of the editor except that it limits the size of the levels that can be saved.
Click here to download (dmb2demo.zip - 1Meg)
Download the Upgrade
This upgrade is FREE* and it adds dozens of new features to the editor including:
New Hog Manager, New Mission Manager, Autoload Last Level, Additional Safety Features, Shaded Texture Mapping, High Resolution Mode, Animated Textures, Better Texture Alignment,
Better Custom Texture Support, Favorite Textures, Pasting Multiple Textures, Point Marking, New Check Boxes in Preferences, Point Editing, Undo, More
Tool Bar Functions, Block Cut & Paste Auto-Join Feature and Quick Paste, Join / Unjoin Current Sides, Mode Selection via Arrow Keys, Vertigo Robot
Support, Advanced Object Editing, Robot Editor Changes, Objects and Secret Return, Highlight Colors and Objects, Robot Wireframes, Blinking / Exploding
Lights, Texture Lighting, Reset View, Bug fixes, and Hot keys.
Click here to download (dmb2v26.zip - 982K)
*Note: Requires original version of the Descent Mission Builder II.
Where the Editor can be found
Descent - The Vertigo Abyss
Vertigo Series / Mission Builder II
For those of you who already own Descent II, this is the package for you.
Descent - The Infinite Abyss
Descent 2 / Vertigo Series / Mission Builder II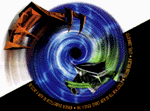 The Descent Definitive Collection
Descent / Descent 2 / Levels of the World / Vertigo Series / Mission Builder II
Contains 3 Disks and an Instruction Manual: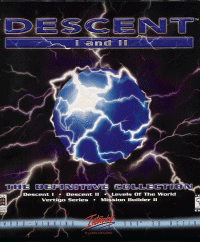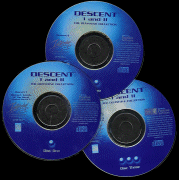 Where to purchase
The Online Interplay Store
Interplay's Online Store no longer sells the Descent Mission Builder II.
Local Computer / Software Stores
Check out your local computer or software store for these titles.
Online Auctions
Search e-bay (or other online actions) for the software mentioned above.
Brainware
Brainware cannot sell the
Descent Mission Builder II because it is property of Interplay. Sorry..